Getting the Most out of your Bubble Wrap
Helpful Tips on Getting the most out of your Bubble Wrap
Bubble Wrap is one of the most valuable products for anyone who wants to move valuable items safely over a long distance. It utilises trapped air to act as padding so as to protect the contents from bumps, knocks and possible damage during transportation and has revolutionised safe-transport for many big and small industries.
Before bubble wrap was invented many businesses producing small or fragile objects would experience a huge loss from breakage since they would always want to transport as many items as possible – but the more they wanted to transport, the more loss they would incur. Now we are lucky to have this fantastic protection as we don't necessarily have to account for many, if any, items breaking. We can also project a more accurate picture of how many products will be sold at the end of the day, thanks to this effective storage and transportation medium. With all of the options like bubble wrap bags, bubble wrap plastic and bubble wrap sleeves we are able to provide protection for objects of almost any size, regardless of the bulkiness.
In this article we shall discuss some of the main benefits of using bubble wrap for your moving needs. We also provide you with helpful tips on how to effectively pack using bubble wrap.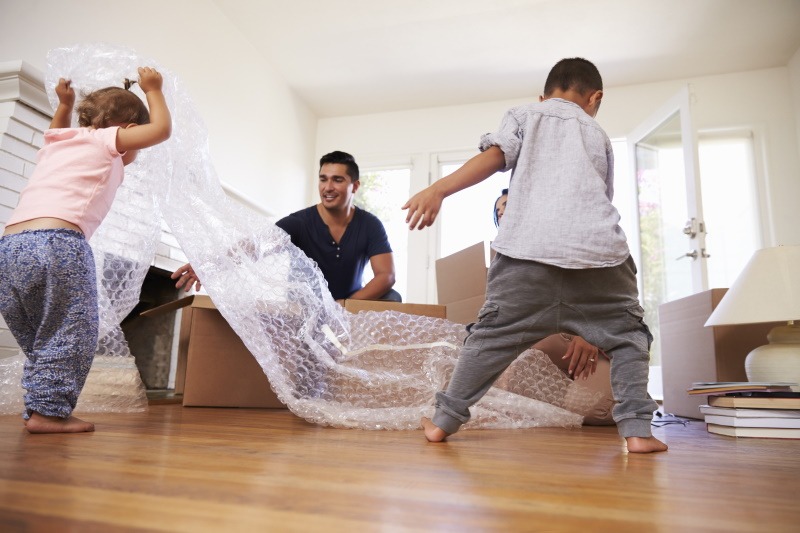 When you are packing it's important to know which parts of different items and which items in their entirety need to be protected most.
Sentimental Items:These are items such as family photographs, home videos and important documents that should be packed into small bubble wrap bags or sleeves for the best protection. Keep these on you, if possible, rather than putting them into a box since heavier objects are very likely to damage them and these objects are more often than not irreplaceable. Alternatively, you can place them right on top, above other heavier items.
Fragile Items:These are objects like glassware, decorations and any other objects that can be easily broken. Pack these into separate boxes and provide as much protective support as possible. Don't be scared to wrap newspaper around your Bubble Wrap for extra protection if necessary, as it is inexpensive and performs well as a secondary protective layer, or to fill small spaces when transporting or storing your items.
If you are looking for a reliable supplier of well priced, high-quality packagings materials such as bubble wrap, protective wear and much more, visit Contact n Supply today or call us directly to order.
Address
19 Jansen Rd
Nuffield Springs
Gauteng
Call Us
(011) 818 2247/8
(082) 412 7170