Cleaning Chemicals
Cleaning Chemicals & Cleaning Equipment
We stock a wide range of cleaning chemicals and cleaning equipment.
Here are some of the items we carry in stock.
Cleaning Chemicals
Our inventory of cleaning chemicals includes bulk cleaning chemicals and cleaning products, from domestic dish wash liquid to the toughest industrial degreasers and industrial strippers. We also stock a range of aerosol products such as furniture polish spray, air freshener spray, dash and vinyl spray, etc.
The bulk cleaning chemicals and cleaning products are great for domestic cleaning services, corporate offices using large quantities of cleaning supplies and domestic use. All of our cleaning chemical products are of high concentrate and not watered down. Most of our cleaning chemicals including the bulk cleaning chemical range, carry the SABS stamp of approval and are vigorously tested and manufactured to the highest standard.
As a supplier of bulk cleaning supplies we deal with companies and institutions that expect the products supplied to them to be of the highest quality. For information and prices please feel free to or visit us in the Springs Contact & Supply store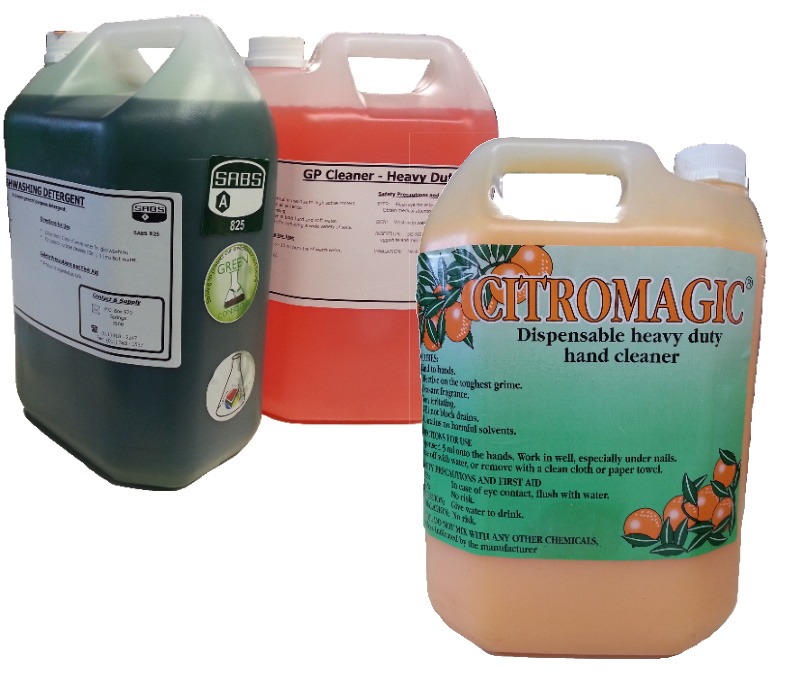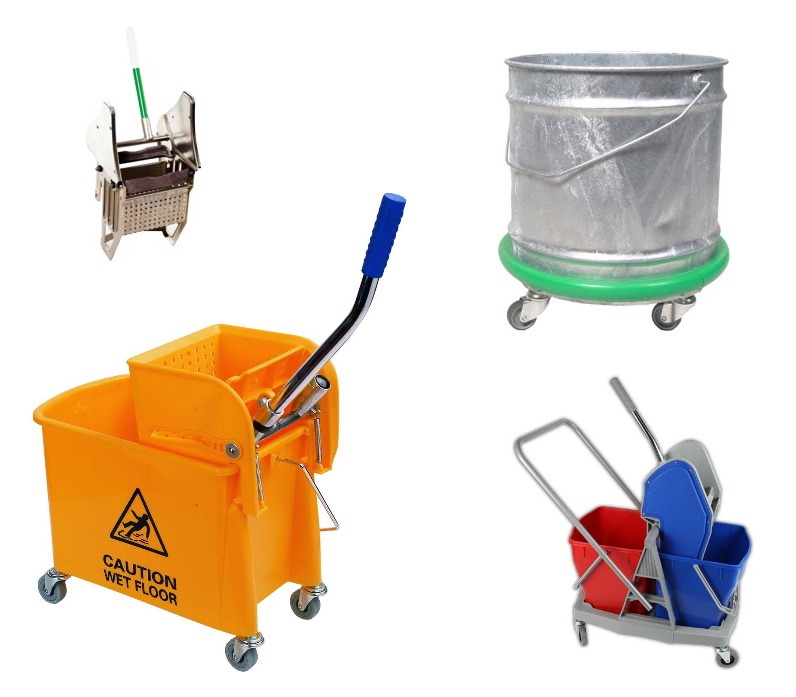 Mop Buckets and Wringers
Mop buckets and wringers cleaning supplies are both in plastic and galvanized metal.
Plastic mop buckets and wringers available are:
Single bucket and double bucket versions
Budget single bucket and wringer
Wringers and buckets available separately as spares.
The galvanized buckets are available in single bucket only. These buckets are very strong and meant for every day use and industrial cleaning applications. These cleaning items are ideal for cleaning service companies or corporate offices where mop buckets and wringers need to be higher quality, also for domestic use
No matter what type of application, we have the right mop bucket and wringer for you.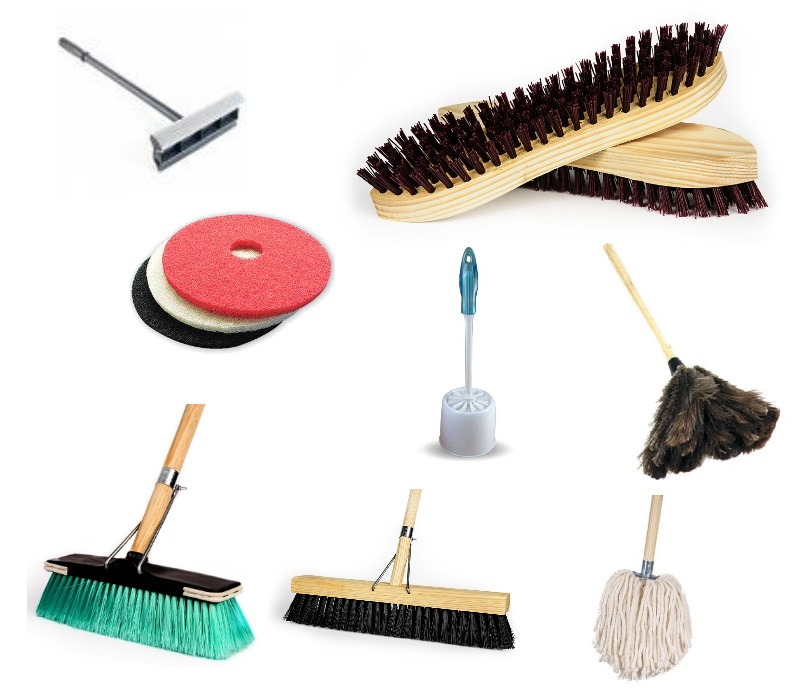 Brooms, Brushware & Related Products
No cleaning job can be completed without some form of broom or brushware.
We stock a wide range of brooms and brushware for all kinds of surfaces and cleaning applications. Some of our items include but are not limited to, platform brooms, household brooms, scrubbing brushes, wire brushes, mops, squeegees, toilet brushes, feather dusters, floor scouring / polishing pads and many more.
Waste Rags, Toilet Paper & related products
From toilet paper to waste rags and even steel wool, you will find it all in stock direct off the shelf from us.
Our range of these products include single & double ply toilet paper, waste rags, yellow dusters, mutton cloth, scouring pads, steel wool, kitchen towels, tidy wipes (garage rolls), tidy hand towels and many more.
We carry a large amount of stock on paper and cloth products and are therefore able to supply at wholesale prices.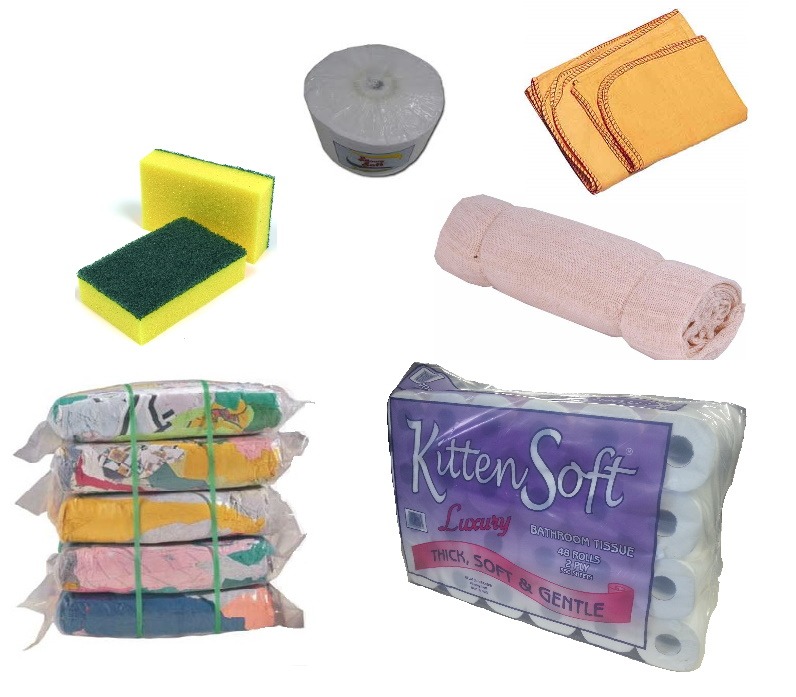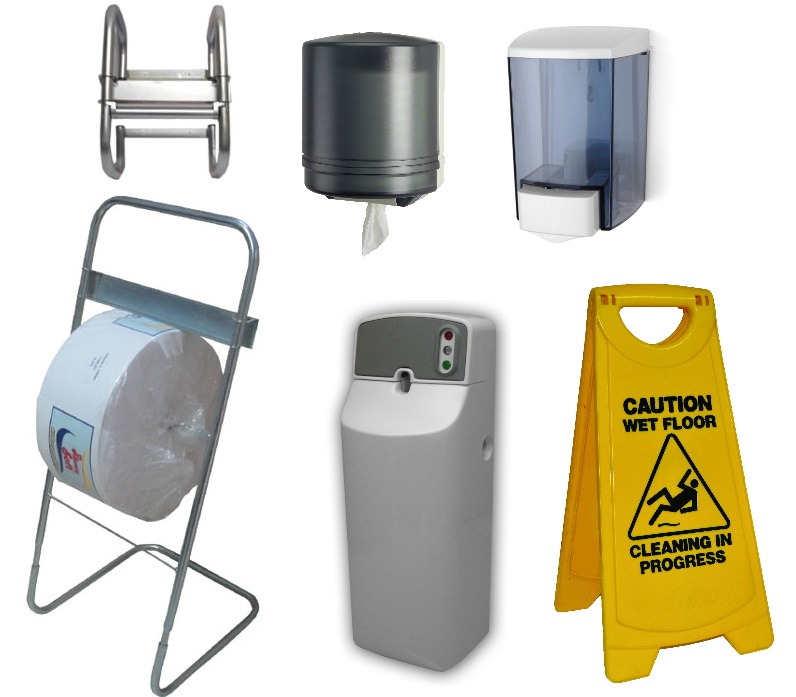 Soap & Towel Dispensers and related products
We sell all kinds of dispensers for soap and stands for paper towels.
Products available in this range are, tidy wipe floor and wall stands, hand soap dispensers, air freshener dispensers, hand towel dispensers, hand dryers, wet floor signs and more.
We are able to supply any type of dispenser needed, even for soaps that contain grit particles. Feel free to contact us should you need any special dispenser or paper towel holder.
Address
19 Jansen Rd
Nuffield Springs
Gauteng
Call Us
(011) 818 2247/8
(082) 412 7170