Abrasives & Tapes
Adhesive, Specialized Tapes, Sand Paper, Grinding Discs
We stock a wide range of abrasives & adhesive tapes.
Here are some of the items we carry in stock.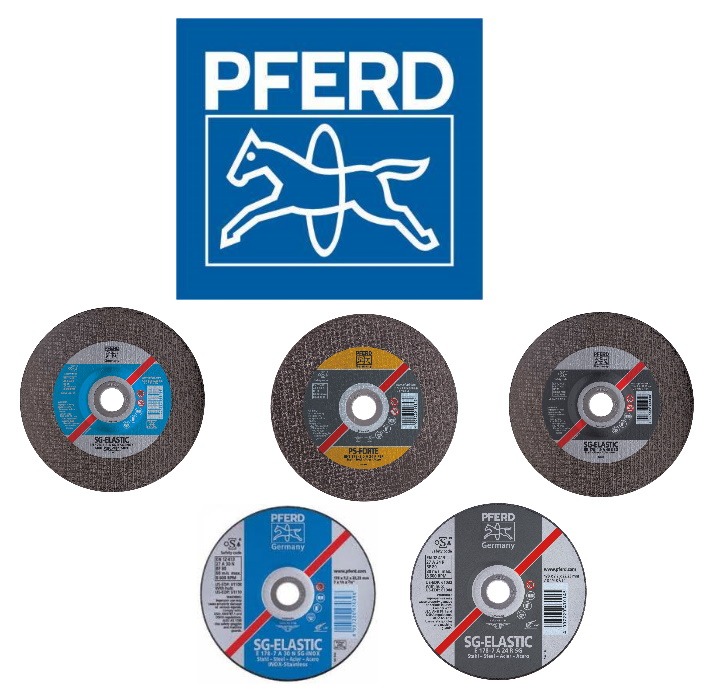 Cutting & Grinding Discs
We stock the full range of PFERD cutting and grinding discs.
These discs are available in various sizes and for different materials. From grinding discs for steel and concrete to cutting discs for stainless and mild steel, we have the right disc for your application.
We also supply cutting and grinding discs manufactured by grinding techniques as a cheaper alternative.
Sanding Disks & Flapper Discs
We sell resin fiber sanding discs and polyfan flapper wheels as well as the backup pads for the sanding discs.
These sanding discs come in a few different sizes and grits and are also available with holes for better material dispersion. The polyfan flapper disks are also available in different sizes as well as different material.
They are available in a red/brown colour meant for normal mild steel applications and also in a blue/green colour for stainless steel sanding.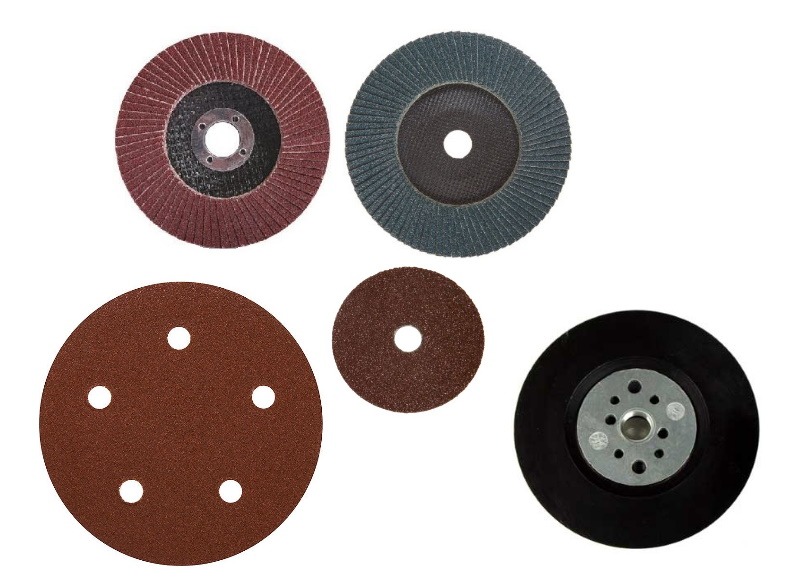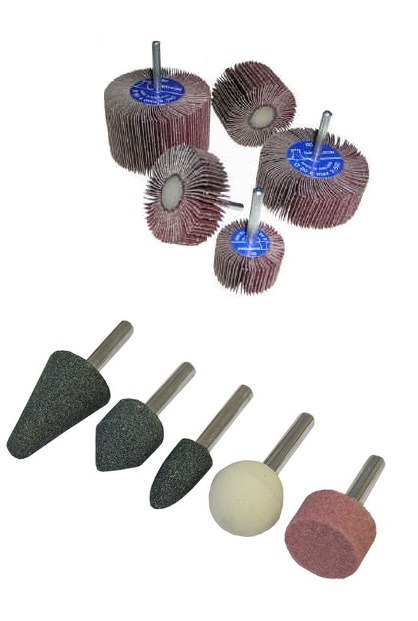 Mounted Flapper Wheels & Stones
We stock a wide range of mounted flapper wheels and mounted stones. Mounted flapper wheels are available in a variety of sizes and grits and fits into any drilling machine. The mounted stones are also available in different sizes and come in various shapes depending on the angle or shape of the job to be ground or de-burred.
Emery Paper & Production Paper
Emery paper and production paper rolls as well as rubber sanding blocks to house the paper are available from us.
Emery paper come with a cloth backing and is available in a range of grit levels. These are mainly used in the engineering sector for sanding metal objects.
The production paper is a green paper backed product that come in a few different grits. This paper is used in the automotive panel beating trade and is mainly used to sand down newly spread body filler.
Both of these products fit onto a standard rubber sanding block for ease of operation.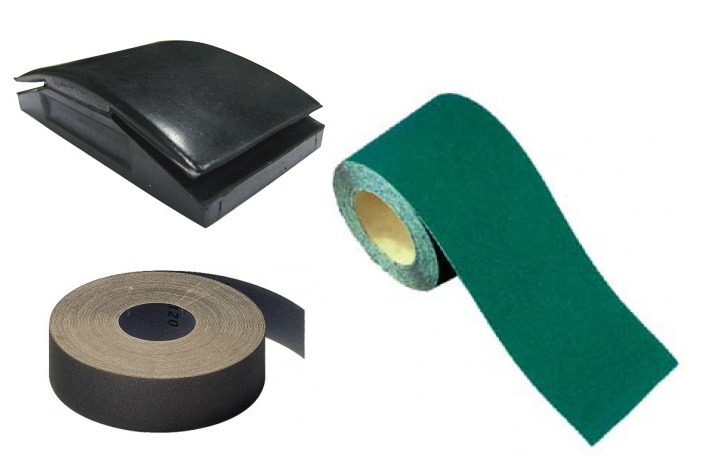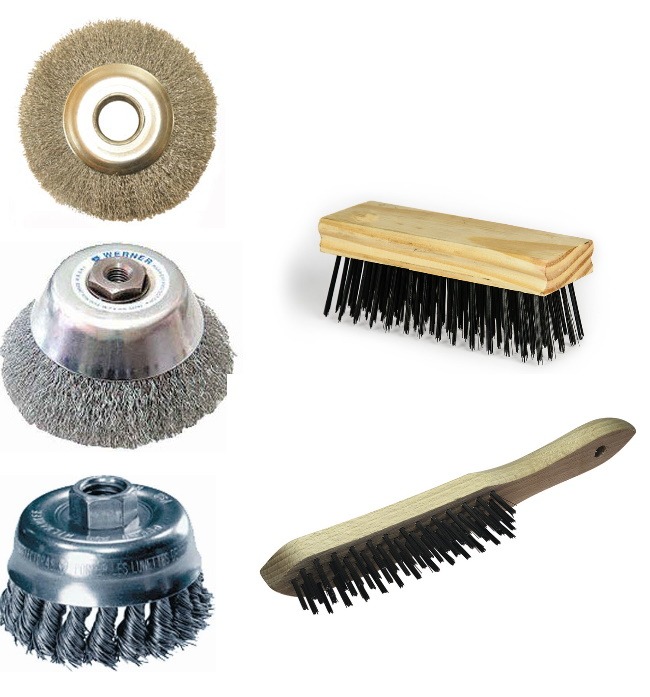 Wire Brushes and Wheels
Wire brushes and wire wheels come in handy when stripping off old paint or getting rid of rust.
We sell all kinds of wire brushes and wire wheels both for machine and hand-operated applications. Various shapes and wire stiffness are available depending on the type of surface or material being abraded.
In some instances a wire brush with knotted bristles is needed to get rid of stubborn substances and coatings.
Sand Paper & Scouring Pads
Sand paper is probably one of the most common forms of abrasive materials available. We sell sand papers in all grits for wet and dry applications and also for wood surfaces. Scouring pads and sanding sponges are also available ex stock.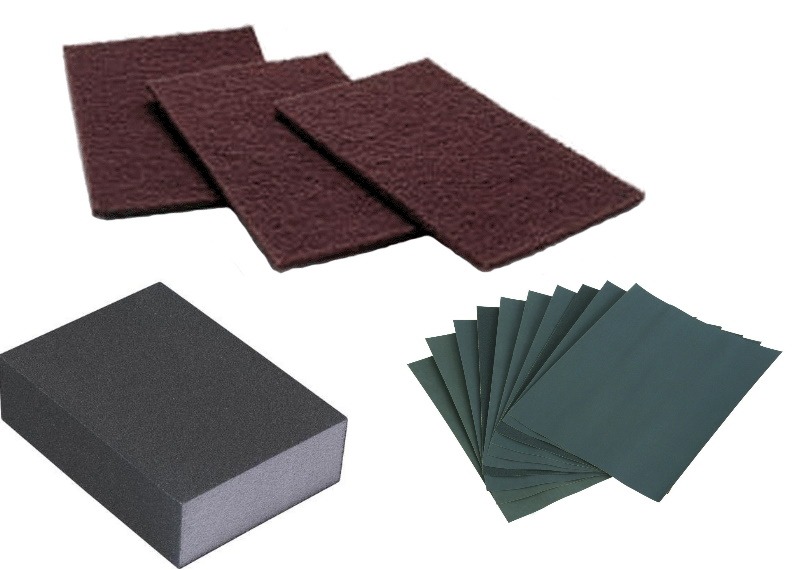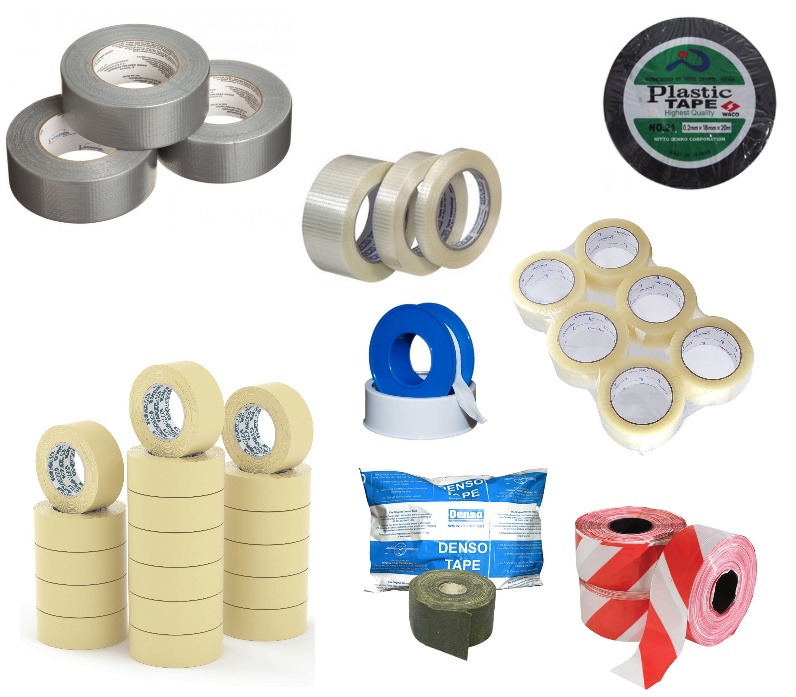 Adhesive & Specialized Tapes
We supply many different adhesive and non adhesive tapes. From masking tape, packaging tape, duct tape, insulation tape, denso tape, barrier tape, filament tape, ptfe thread tape and many more. We can also do printing on products like packaging tape and barrier tape. Please feel free to contact us should you need anything not listed on the web site.
Address
19 Jansen Rd
Nuffield Springs
Gauteng
Call Us
(011) 818 2247/8
(082) 412 7170