Paints & Solvents
Paint Products, Pain Supplies, Paint Solvents 
Contact 'n Supply is a supplier of a wide range of paint products, paint supplies and solvents in Springs, Johannesburg.
Here are some of the paint and solvent items we carry in stock.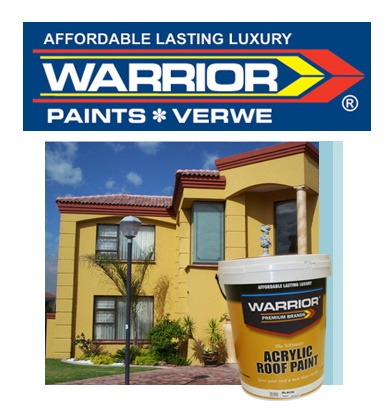 Warrior Paints
Contact 'n Supply is based in Springs, Johannesburg is a distributor for Warrior Paints and forms part of Warrior Paints franchise group. We are able to supply this great quality paint product to our customers at wholesale prices direct from the factory.
Warrior is one of South Africa's leading paint manufacturers and supply a huge range of paint products from domestic decorative paints to heavy-duty industrial epoxy coatings. We offer a range of standard colours to choose from and also have a mixing facility where we can tone any of these paint products to the colour of your choice.
Contact 'n Supply Paint Special
As part of the Warrior franchise group, we offer a monthly paint special on a large selection of their products. Warrior Paints has a great selection of eco-friendly paints, contact us for more information regarding the eco-friendly paint range.
You can view the monthly specials list by clicking the link below.
Luxor Paints
Luxor Paints are manufacturers of a range of automotive and industrial coatings.
Luxor automotive and industrial paint supplier in Springs, supply Luxor paint products as well as spray equipment and related fittings.
Together with Luxor quality paints we also offer a specialized mixing facility where we can match any Luxor automotive paint product or Luxor industrial paint product to your sample. Contact 'n Supply also offers the latest SABS and RAL international colour ranges.
The Contact 'n Supply Paint mixing facility is run by a mixing technician with more than 30 years experience in colour matching to make sure that your paint colour is always spot-on.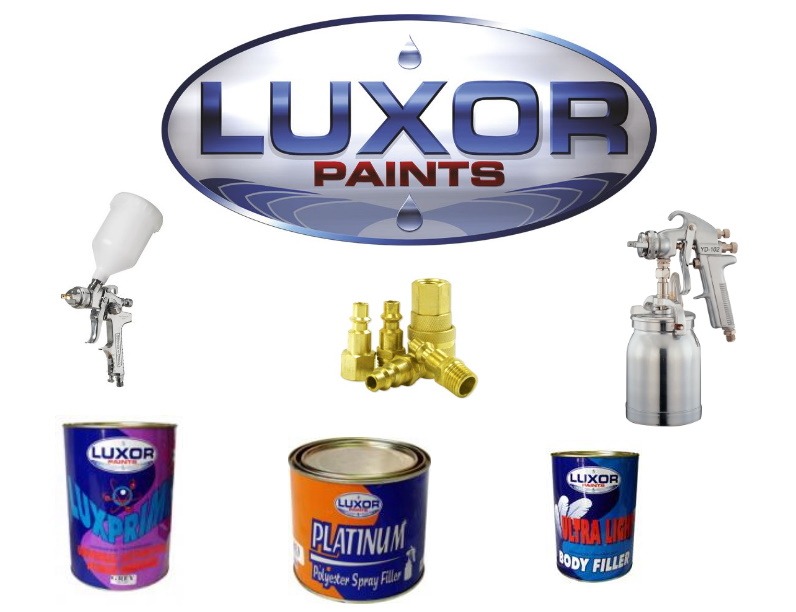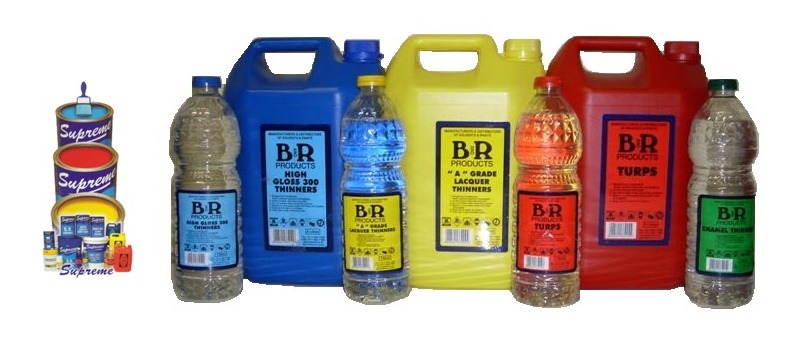 Solvents, Thinners & Industrial Primers
We stock and supply many types of solvents and thinners for all kinds of paint.
Your paint and solvent supplier in Springs, we supply paint products such as solvents, thinners and industrial primers in a few quantities (ie 750ml and 200lt drums) according to stock availability. These products are great for contractors, home buildings and industrial use. Our solvents and thinners are all manufactured from first grade raw materials. Contact 'n Supply do not sell any recycled of re-cleaned products as these cause paint defects.
We have the right solvent and thinner for your paint product, from QD enamels to 2K twin pack automotive paints and even synthetic enamels. We pride ourselves on the range and quality of our solvents.
What is a Primer? A primer is a coat that you put on materials before you paint them.
Why would I want to use industrial primers? Primers can be used for steel surfaces. The paint adheres better to the surfaces than it would if no primer was used. It allows for better durability and protection for material being painted.
If you need any technical assistance on your next paint application and don't know what thinner or solvent to use, give Contact 'n Supply (based in Springs Johannesburg) a call and we will supply you with the right solvent, thinners or primer for the job.
Duram Products
Duram paint product supplier in Springs, Johannesbburg. Duram specialize in paint products and other items for problem areas such as damp, rust, leaking ponds and dams and leaking roofs to mention but a few, Duram Smart Paint will have the right product to solve your problem.
We supply Duram paint products from waterproofing agents to rust converters and specialized primers for non ferrous metals, we will have the product for your application.
Flexement is another product that we supply. Flexement is added to cement and is used as a waterproof additive. Adding it to cement makes the mixture flexible and waterproof. There are several uses of Flexement, some being, improving the bonding and adhesion qualities of mortar and when mixed with cement, it fills cracks.
For any information or to get technical help on any paint problems contact us and Contact 'n Supply in Springs Johannesburg will help you fix it.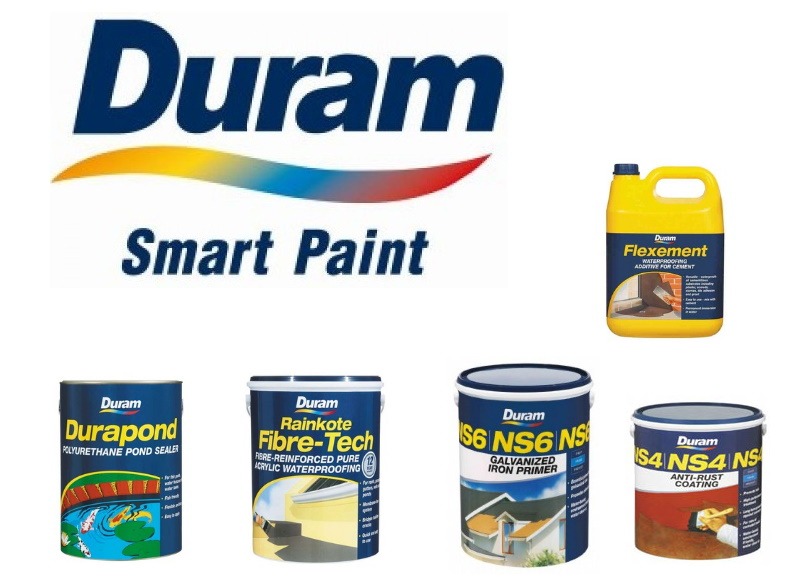 Address
19 Jansen Rd
Nuffield Springs
Gauteng
Call Us
(011) 818 2247/8
(082) 412 7170