Protective Wear
Safety and Personal Protective Wear
Safety and personal protective clothing can protect you and improve work performance. Contact n Supply stock a full range of protective clothing and safety equipment. Visit our Protective Wear Online Store or see below for some of the items we carry in stock. Children's Protective Wear in the online store for updated stock
Conti Suits, Boiler Suits, Ladies Overalls & Dustcoats
Our range of safety clothing includes all types of overalls in various colours. As part of our overall range we also supply Conti suits, boiler suits, ladies overalls and dustcoats in various materials such as 50/50 poly cotton, 65/35 poly cotton, J54 100% cotton, Acid resistant and Flame retardant. Reflective tape can also be sewn onto the garments on customer request.
Various colours are available as listed below. We are based in Springs, for a quote on safety clothing please contact us or for more information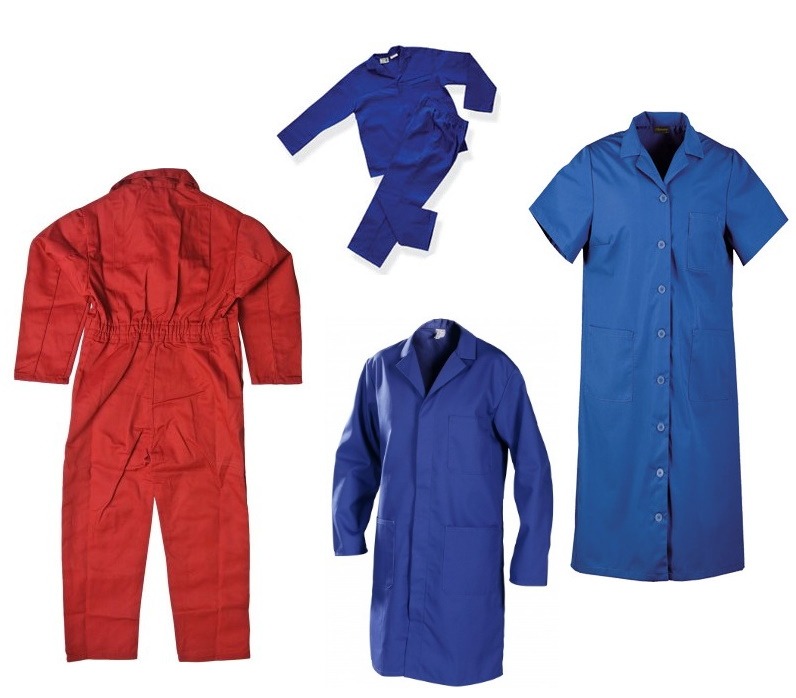 High Visibility Protective Clothing, Reflective Clothing
As a personal protective clothing supplier, Contact n Supply stocks all types of high visibility clothing and reflective products as safety or protective clothing.
Protective clothing improves visibility in the workplace or construction area and is of high priority and in some cases required by the OHS Act. We cannot afford our customers to be without these required items at any stage.
Contact us for any high visibility clothing, safety clothing (Johannesburg) or equipment not listed here. If it is something we do not have in stock, we will get it for you.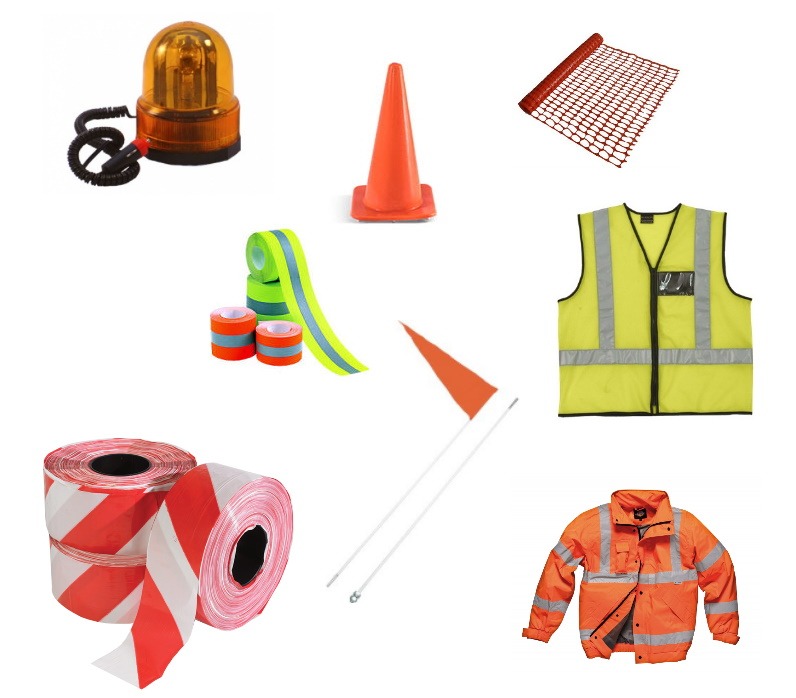 SYMBOLIC SIGNS PROTECTIVE EQUIPMENT
Safety signs and symbolic signs We are now accredited agents for symbolic signage, safety and other, for offices industry, warehouses and public areas, we have a full range of the latest symbolic signs and we can deliver to you if required within 48 hours. The standard sizes we make are: 190×190 290×290 440×440 The signage is available in ABS plastic for indoor usage and CHROMODEK for outdoor usage. We are also able to make up any size or configuration of saftey signs to order.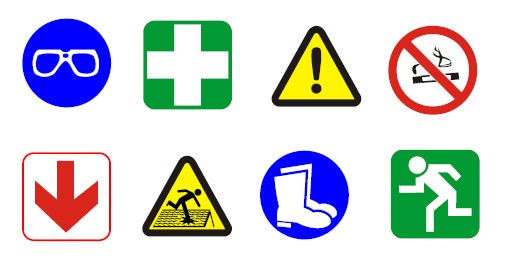 First Aid & Fire Fighting Equipment
Looking for first aid kits, fire fighting equipment and related safety equipment? Contact n Supply in Springs, Johannesburg stocks all different types of fire fighting equipment and first aid products as required by law for health and safety in a home of office. First aid boxes are mainly available in three different sizes, though any first aid kit can be custom ordered. The main sellers are motorist kits, regulation 3 and regulation 7 kits. Fire Fighting Equipment Fire extinguishers are available in several sizes as well as different types of extinguishing properties such as CO2, powder and liquid. Hose reels, fire blankets and smoke detectors are also available from us. As an added service to our customers we can also send fire extinguishers in for service and certification. Fire extinguishers need to be serviced yearly to prevent the materials being inactive or useless when there is a fire. Fire extinguishers have dates of service on the labels to help the customer remember when the extinguisher is ready for a service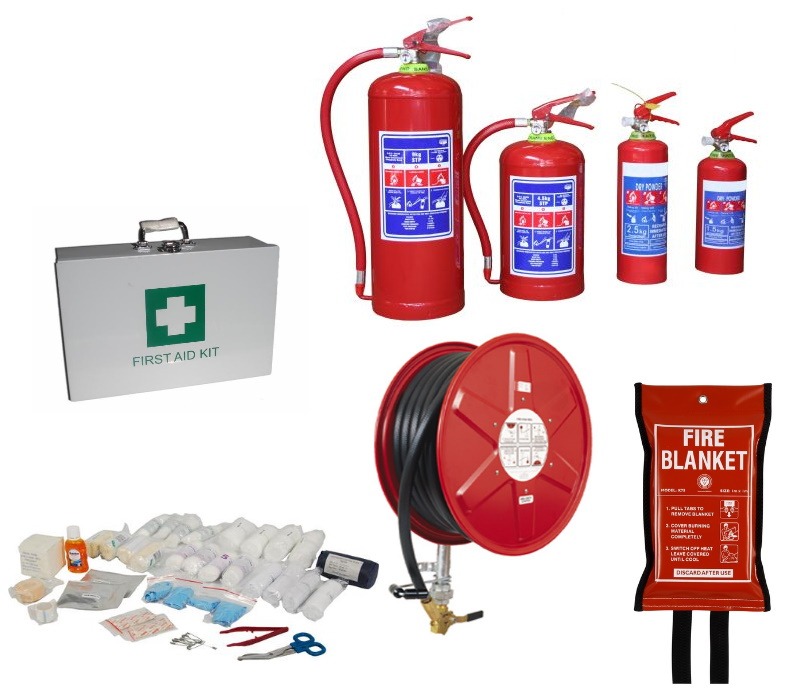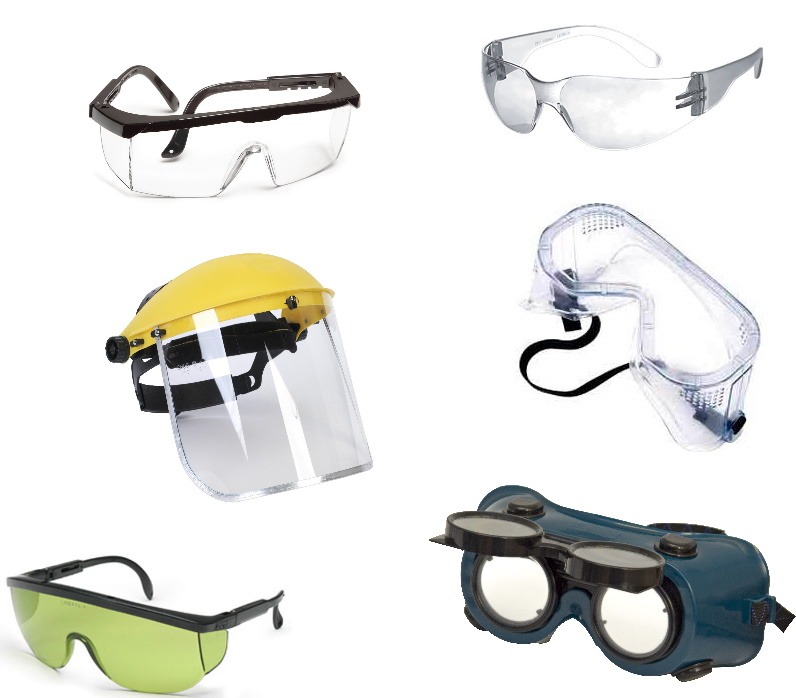 Protective Eye Wear
From clear grinding goggles to sporty mirror specs and even welding helmets and face shields, we sell them all. We stock a large range of eye protection in all forms available. We cater for a range of applications and customer preference. From affordable disposable safety spectacles to a more expensive type of safety spectacle, we cater for all. If you need any specific type of eye protection please feel free to contact us.
Protective Gloves
We stock an extensive range of protective gloves available in various types of material. From disposable deli gloves, examination gloves to nitrile dipped super grip gloves, leather gloves, pvc gloves and even heat and flame resistant kevlar gloves. We have the right glove for any application.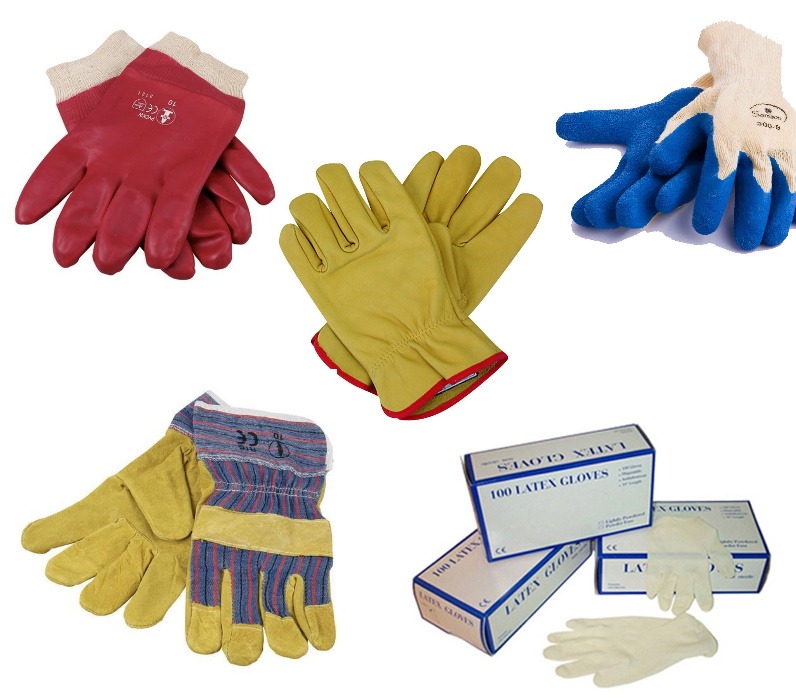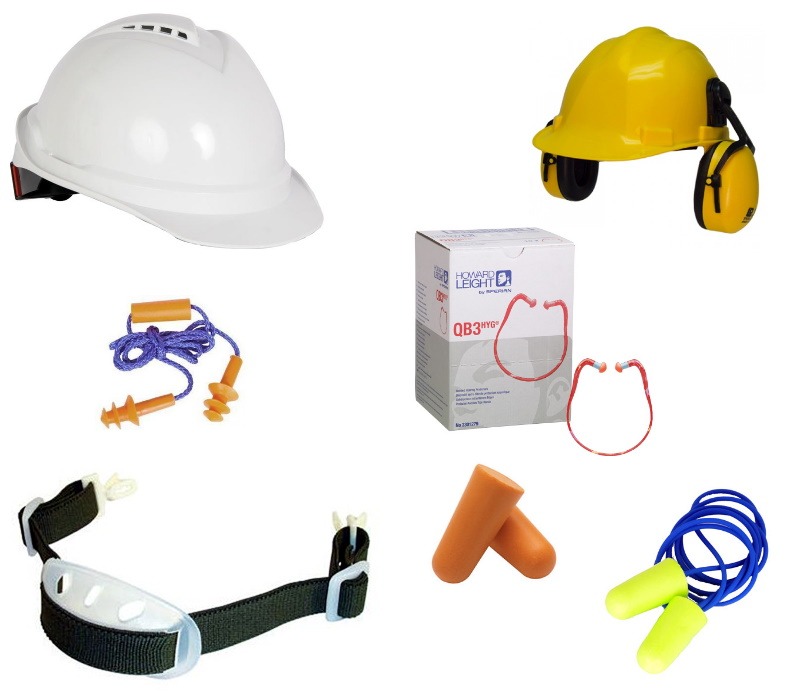 Ear & Head Protection
We sell a full range of ear and head protection. We stock all types of ear plugs from non-corded disposable to corded reusable and even detectable ear plugs as required by some of our customers. Ear muffs are also available from us in various types Hard hats and chin straps are also in high demand. We stock various styles and colours to suit everyone.
Respiratory Protection
Our range of dust masks and respirator masks will protect you from many forms of toxins in and around your work place.
From paper dust masks with or without breathe assist valves and even carbon linings for welding fumes, to single and double respirator masks or full face masks. We stock them all and also sell the replacement cartridges for them.
We have masks for all applications and environments.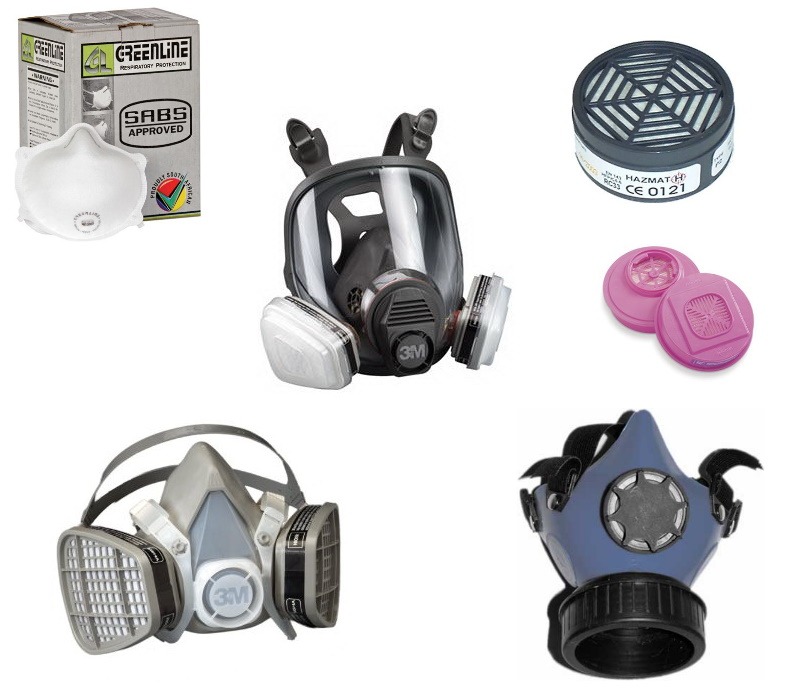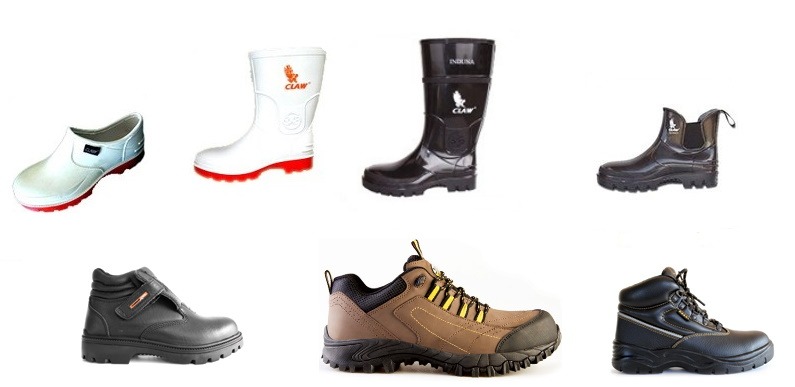 Safety Shoes and Gumboots
Contact n Supply Johannesburg carries a full range of safety shoes and gumboots. Safety shoes with steel toe and non-steel toe as well as anti penetrating and heat resistant soles are available in our range, as well as gumboots for industrial, agricultural and mining applications. For our full range of safety shoes please click on the link below.
Address
19 Jansen Rd
Nuffield Springs
Gauteng
Call Us
(011) 818 2247/8
(082) 412 7170