Safety Shoes and Boots in the Workplace
Importance of Safety Shoes in the Workplace
Safety Shoes
Certain work environments require individuals to wear safety clothing such as safety shoes whilst on their premises in order to comply with health and safety regulations. The workwear and protective wear required will naturally depend on the hazards the workplace presents. The safety clothing and accessories needed by workers on site will, therefore, differ from one establishment to the next as does the level of required safety items.
One of the most important safety items used in almost all work environments is shoes. The level of safety the shoes need to provide will largely influence the type of footwear needed.
Safety shoes should offer the following:
Made from a durable material such as leather and/or Poly-urethane.
The outer material of the shoe should be resistant to water, oil and any other chemicals or materials that may pose a safety risk in the workplace.
The sole of the shoe or boot should be slip-resistant and heat resistant. The sole should also have anti-puncture qualities to prevent sharp objects from penetrating through the sole.
The inner sole of the shoe must provide additional protection as well as comfort to the wearer, as the safety wear will be worn for long periods of time.
Shoes may have a reflective strip on the shoe for increased visibility in certain work environments.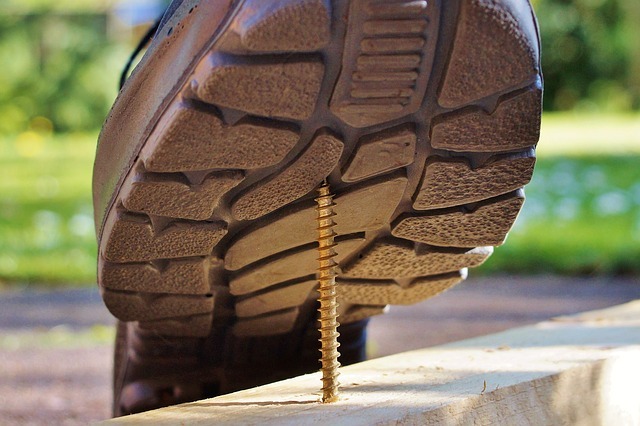 Apart from the above, most safety shoes will also have a build-in steel tip or steel toe. This is basically a piece of hard material or metal built into the toe area of the shoe. It is there to provide protection to the toes and foot, should a heavy object fall onto the shoe.
Gumboots are rubber boots which come in a number of styles and lengths. These safety boots can be slip-on or they can be calf length. Gumboots are generally used in factories and are also specifically designed to have non-slip soles. The plastic upper of the boot can be resistant to a number of materials such as oil, fat, blood and certain chemicals.
With the proper care safety shoes should last for a long time. In order to prolong the life of safety boots and shoes, they should be cleaned and allowed to dry properly before use. The uppers on the shoes should also be checked regularly for any obvious wear and tear and the shoe lases should be replaced on a regular basis. The soles should be examined and any debris found in the cleats of the sole should be removed.
Read more about the Health & Safety Regulations in South Africa
Address
19 Jansen Rd
Nuffield Springs
Gauteng
Call Us
(011) 818 2247/8
(082) 412 7170