Overalls and Safety Protective Clothing
Keep your employees safe and comfortable with quality overalls and safety protective clothing
South Africa employs hundreds of thousands of people in the industrial sector across all nine of our provinces. Employees include miners, factory workers, construction professionals, painting specialists, chemical engineers and welders to name just a few. All of these workers require some sort of safety protective clothing or overalls in order for them to perform their jobs safely and efficiently. In this piece, we will take a closer look at how overalls and other safety protective clothing can help keep your workers happy and productive.
Keep harsh elements away from your workers
Whether your staff members are working with dangerous chemicals or they"re dealing with applications involving open flames, overalls are required to protect them. Most safety garments can also be tailor-made to suit certain industries. For instance, workers employed in the chemical industry are often equipped with chemical resistant overalls to avoid harmful contact with skin.
High-visibility overalls have become immensely important in a number of industries. They vary according to the nature of jobs, be it for professional fishermen or road construction workers. Basically various employees in a host of sectors require high visibility to operate safely and effectively. Working on busy highways means that you"re always at risk of being run over by a vehicle. High visibility gear negates this problem to an extent, by making workers easy to spot from far away. The same goes for fisherman who can be swept overboard in rough seas; a high visibility garment could mean the difference between life and death in this situation by allowing rescuers to spot you much more quickly.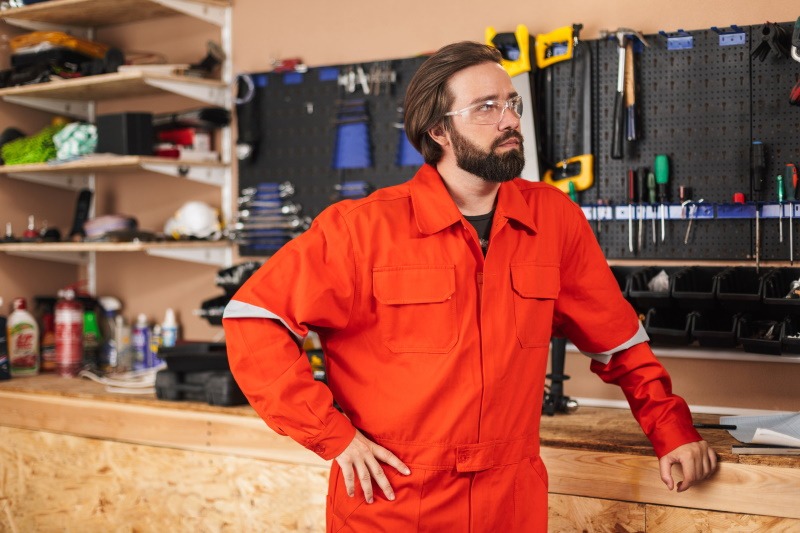 Have your overalls branded
Branded overalls and safety garments are a great way to market your business while keeping your workers looking professional. They thus serve as brand ambassadors while offering function and comfort in the work setting.
Contact n Supply takes great pride in being able to source and supply various industries across South Africa with top quality overalls and safety protective clothing. Contact us today to find out more about our extensive range of products and services and how they can be of benefit to your business.
Address
19 Jansen Rd
Nuffield Springs
Gauteng
Call Us
(011) 818 2247/8
(082) 412 7170